Healthcare Training Institute -

Quality Education since 1979
CE for Psychologist, Social Worker, Counselor, & MFT!!

Section 9
Addressing Negative Behaviors in the Pride Transformation
| |
The video below is to a section of a seminar lecture given by an instructor.



Below are the PowerPoints that accompany the instructor's lecture for this section.
Question 9 found at the bottom of this page.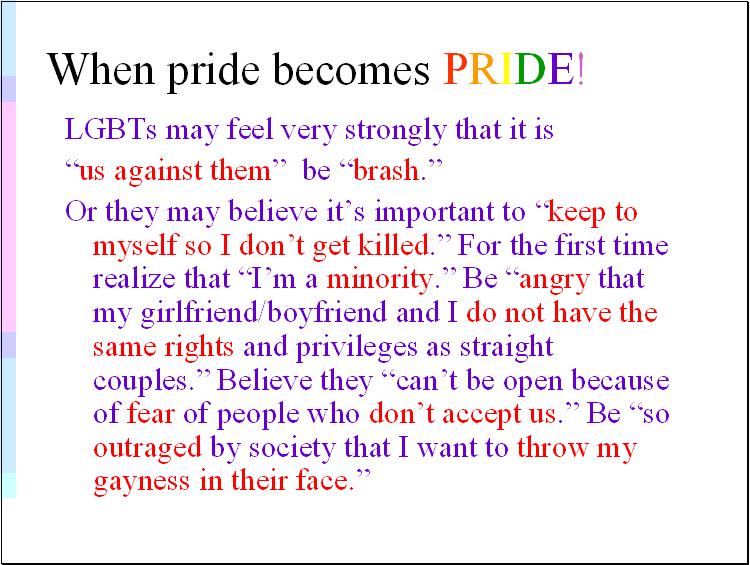 QUESTION 9
If a teen is unsure about their sexual identity, what are some negative behaviors that may be present that require attention? To select and enter your answer go to .
---